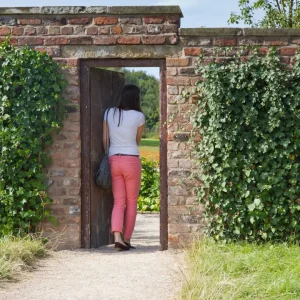 There may come a time when your caring role reduces or ends. The person that you care for may recover sufficiently to become more independent, they may move into long term care,  other people may take over some or all of the caring role, or your partner, family member or friend may pass away. After caring for someone for a long time it can be daunting to readjust to your new life, and it can be difficult to come to terms with the inevitable changes that this situation brings. Carers Link is still there for you, and you can use all of the support we offer.
How can Carers Link help?
The time will come when you are ready to think about what you want to do next. Having more time to yourself may give you the opportunity for a much needed rest, but it can also leave you feeling that you have a lot of time to fill.
You may feel that a short break would help you rest and regroup, and if so you may be able to apply for a grant to help you to pay for this. Our advocacy and support team can help you investigate this.
You may want to return to interests and activities that you had to put to one side while you were caring, or you may want to get involved in something new or learn something new. You can find out about our groups and learning opportunities in our What's On newsletter.
You may want or need to return to work, and you may feel that you have lost the skills you once had. You may have lost your confidence and need support to return to the workplace. Our advocacy and support team can help you find out about organisations which can help you do this.
You may want to use your experiences to help other carers, and many of Carers Link's volunteers and board members are either current or former carers. Or you may want to volunteer with other organisations that support causes that are important to you. If you want to find out more about this, complete our online form.
You may want to become involved in our Carers Forum. Carers Link is often ask to comment and feed into the local planning and development of services for carers, and the Carers Forum helps us to gather the views of local carers. If you want to find out more about this, complete our online form.
We are normally open Monday to Friday from 8.30am to 5.00 pm, but appointments (by phone, in person or online) out with these hours can be arranged. Currently mail is not being picked up from the office on a regular basis so if possible please email or phone us. During evenings and weekends, if you or someone you know requires urgent social work support, please call 0800 811 505.