Give a gift in memory
A gift in memory is a specific gift acknowledged in a will. Giving a gift in memory to a charity close to the heart of you or your loved one is a touching way of remembering them and honouring their life. You may be a carer yourself, you may know someone who is a carer or someone might have made a difference to your life by caring for you.
Leaving a gift to Carers Link in your will will make a real difference to carers in East Dunbartonshire who need help
Whether large or small, your gift will help us provide support for carers who feel isolated and struggle alone with little or no help. The gift could be a sum of money, an item or it could be a share of the value of an estate. After providing for loved ones, many consider leaving a share of what is left to a charity close to their heart. Leaving a gift to charity has the added bonus of being exempt from tax, so it may reduce the amount of inheritance tax that is due from an estate.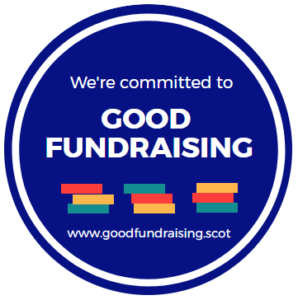 Why should you leave your gift to Carers Link?
At Carers Link, we guarantee your legacy will reach carers and provide the support they need to make a genuine difference to their lives. This is a great way for your generosity to last beyond your own lifetime by offering much needed support to local carers now and in the future.
Further information
To find out more download our leaflet here. If you plan to leave a gift to Carers Link, please contact us on 0800 975 2131 or email enquiry@carerslink.org.uk
Other ways you can donate in memory
Collections at Funerals
Many people ask for donations in lieu of flowers at a loved one's funeral or memorial service.
A simple way to let people know about this is to include a request in any obituary notice you place, or simply to tell your friends and family your wishes. Your chosen funeral director will be able to advise you about a funeral collection.
Events
Carers Link has several events for you to take part in to raise funds and celebrate the life of a loved one, (see our fundraising page). If you'd like to take part in other events or activities to raise funds for Carers Link we can assist you with fundraising ideas and materials. Whatever you decide to do, you will be making a real difference to carers in memory of your loved one.
We are normally open Monday to Friday from 8.30am to 5.00 pm, but appointments (by phone or online) out with these hours can be arranged. Currently mail is not being picked up from the office on a regular basis so if possible please email or phone us. During evenings and weekends, if you or someone you know requires urgent social work support, please call 0800 811 505.