Latest Updates
at Carers Link
It's been a great few months on the Fundraising front, and you can read all about it in our Fundraising newsletter .
Download Newsletters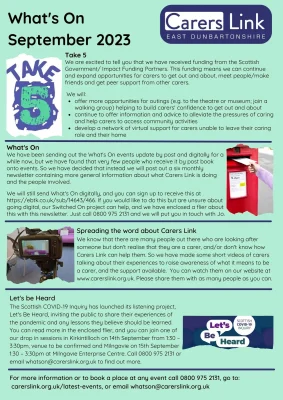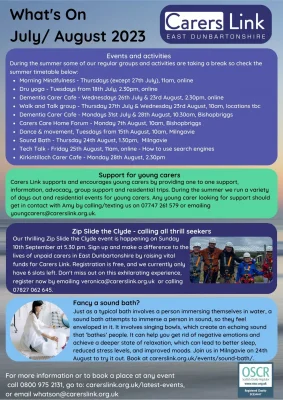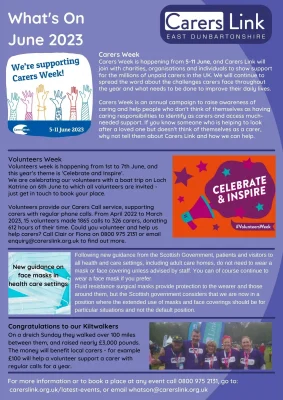 We are normally open Monday to Friday from 8.30am to 5.00 pm, but appointments (by phone or online) out with these hours can be arranged. Currently mail is not being picked up from the office on a regular basis so if possible please email or phone us. During evenings and weekends, if you or someone you know requires urgent social work support, please call 0800 811 505.