Information in other languages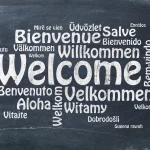 Carers Link has access to translation services so that we can support any carer whose preferred language is not English.
You can also access information in a variety of community languages through MECOPP (Minority Ethnic Carers of People Project).  You can contact them by calling
0131 467 2994 – Main Line
0131 467 2996 – Chinese language line
0131 467 2997 – Asian language line
by emailing info@mecopp.org.uk
or by going to their website
We are normally open Monday to Friday from 8.30am to 5.00 pm, but appointments (by phone or online) out with these hours can be arranged. Currently mail is not being picked up from the office on a regular basis so if possible please email or phone us. During evenings and weekends, if you or someone you know requires urgent social work support, please call 0800 811 505.