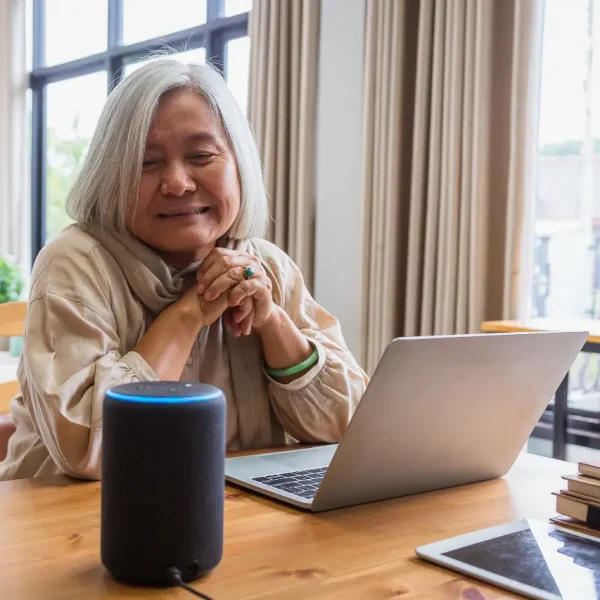 We can support you to use technology such as smart phones and tablets to access information and support, and connect with friends and family.
Getting online is a great way of keeping in touch, keeping abreast of information and accessing services. It can also really help to combat the feelings of isolation that many of us experience when we can't get out and about as much as we would like.
We know that getting online is still new to a lot of people, so fear not… help is at hand! You can hear how two carers were helped by our Switched On service in one of our podcasts – just click on the button below. If that inspires you to think about going digital, and you want help, call us on 0800 975 231.  If you don't know where to start, start by calling this number!
Jo and our Tech Buddy volunteers are ready and waiting to take you step-by-step to show you how to do what you want to do, whether that's setting up Zoom to join one of our sessions, video calling family and friends, emailing, online shopping, or paying bills online.
Don't delay – call today!
We are normally open Monday to Friday from 8.30am to 5.00 pm, but appointments (by phone, in person or online) out with these hours can be arranged. Currently mail is not being picked up from the office on a regular basis so if possible please email or phone us. During evenings and weekends, if you or someone you know requires urgent social work support, please call 0800 811 505.