The situation with Coronavirus (COVID-19) is constantly evolving, and it is a worrying time for carers and those they care for. You can find the latest guidance about what you can and can't do on the Scottish Government website.
Carers Link is still here to help local carers, and our staff are available for you to talk to – just call us on 0800 975 2131 or email enquiry@carerslink.org.uk. At the moment:
Our office building is closed and we are not routinely meeting carers face to face but information, support and advocacy are all available via other means. If there is a way of communicating that works for you let us know and we will try and use it. If you do need to meet us in person we will take all necessary precautions to keep you and us safe.
Our Carers Call service is continuing as much as we can.  We will try and enable your usual volunteer to phone you but this may have to change.
Some of our groups and training sessions are being held online and some are being held in person so that you can choose what suits you . Check out our latest newsletter to find out what's happening. Our young carer groups are all meeting in person.
For more information click on the image to the left
These arrangements are constantly under review, and any changes will be based on Scottish Government and public health guidance. We will post any updates here on our website, and on our Facebook page.
Registering with Carers Link will ensure you receive updates and information about COVID and your caring role.
Autumn/ winter vaccinations programme for unpaid carers
All unpaid carers and young carers in Scotland will be eligible for a free flu vaccine this winter.
Young carers of school age will receive the flu vaccine via the school system
Adult carers aged 16 and over can register for the flu vaccine and COVID booster using an online booking system by
clicking here
, or calling the  national helpline on 0800 030 8013. You can get further information about the 2021/ 2022 autumn/ winter vaccinations programme for unpaid carers by
clicking here
.
Scroll down for more information
Carers Emergency Plan
If you are worried that illness or social isolation will mean that you are unable to care, a Carers Emergency Plan  contains concise, relevant information on the person you care for. It means that the practical arrangements for caring are set out, and your views and knowledge of the person you care for can be shared with others.
You may also want make cover arrangements with neighbours, family and friends who may be able to help.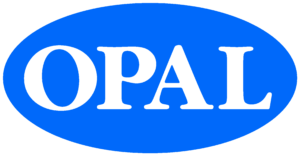 Practical support
If you or the person you care for are unable to shop or collect your medication from the pharmacy, within East Dunbartonshire  local Community Service Volunteers can help. The volunteers can also help with transport to GP, hospital and other medical appointments. To get in touch with the volunteers call OPAL on 0141 438 2347.
Free lateral flow test kits are available for anyone without symptoms.
If you are concerned about the possibility of infecting the person you care for, you can pick up free lateral flow home test kits without an appointment from many local walk-in or drive-through test sites from 3.30pm each day, or by ordering online or by calling 119, so that you can test yourself  and your household twice-weekly. You can find out more on the Scottish Government website.
We are normally open Monday to Friday from 8.30am to 5.00 pm, but appointments (by phone, in person or online) out with these hours can be arranged. Currently mail is not being picked up from the office on a regular basis so if possible please email or phone us. During evenings and weekends, if you or someone you know requires urgent social work support, please call 0800 811 505.