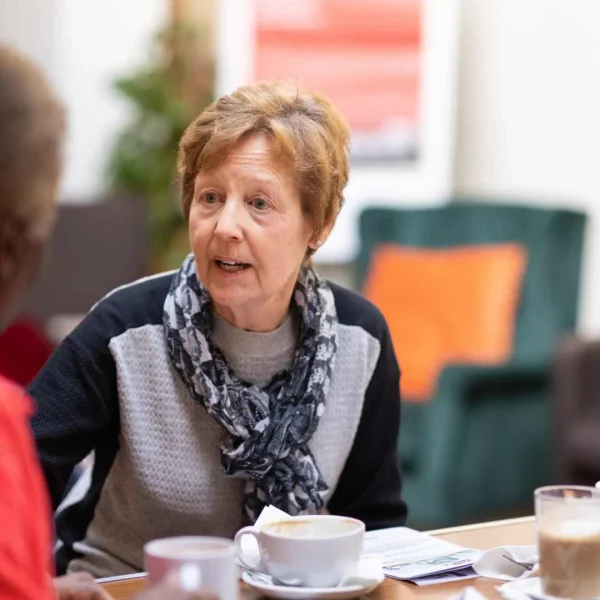 You may be a parent, a partner, a husband or wife, a son or daughter, a sister, a brother or a friend to someone who needs support as a result of their illness (physical or mental illness and substance abuse), condition or disability.
Maybe you don't think of yourself as a carer – few people do – but you deserve to be supported. Carers Link is a listening ear when you need one, and can help you get your voice heard when you need it.
Advocacy
Whether you have recently become a carer or have been caring for many years, it can sometimes be difficult to know what services and support are available to suit your individual situation and needs. Advocacy can help.
Carers Call
Sharing your thoughts with a trusted friend or family member can help a great deal, but there may be times when you would find it more helpful or appropriate to talk to someone outwith your family who will listen objectively.
Carers Call is our telephone support service where carers are contacted regularly by a volunteer to chat about how things are going. You will get to know the person who calls you, can talk about anything at all, and can ask any questions you may have about your caring role. The volunteers are backed up by our advocacy team, who will follow up any more detailed queries.
Carers Assessment/ support plan
Carers are entitled to an Adult Carer Support Plan or a Young Carer Statement. Our advocacy team can explore what help you need to carry out your caring role, complete the assessment form and then discuss your needs with social services. If you want, they can also advocate on your behalf, or help to liaise with Social Work as you go along.
You may find it useful to read our Looking After Someone booklet.
Advocacy
Advocacy supports people to gain access to information and to explore options and consider possible outcomes. Most importantly it helps ensure that people's voices are heard and their views, opinions and wishes are listened to and taken into account when decisions are made about their lives.
Counselling
Counselling gives you time to work through your problems and think about what is important to you. A counsellor is a qualified listener who provides a safe non-judgemental environment for you to do this.
We are normally open Monday to Friday from 8.30am to 5.00 pm, but appointments (by phone, in person or online) out with these hours can be arranged. Currently mail is not being picked up from the office on a regular basis so if possible please email or phone us. During evenings and weekends, if you or someone you know requires urgent social work support, please call 0800 811 505.